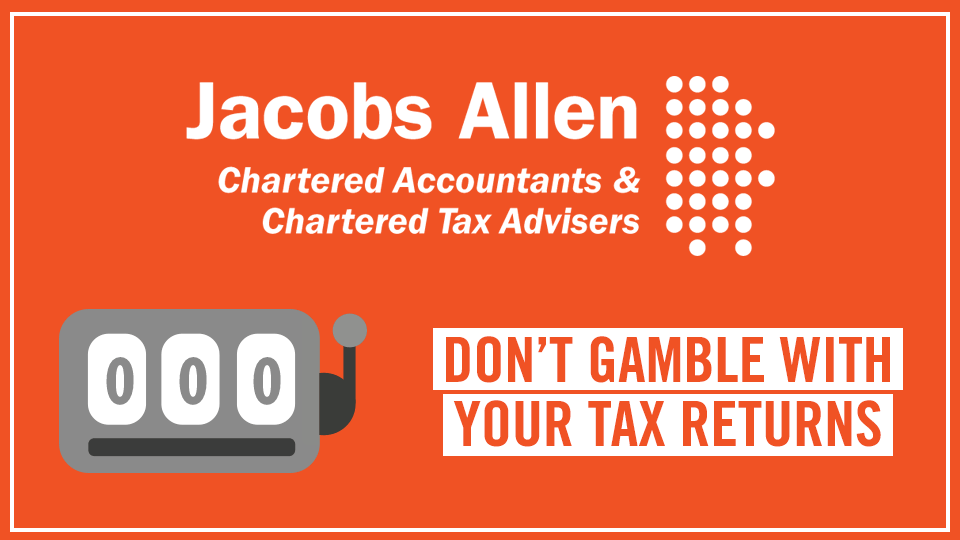 I worked closely with Bury St Edmunds based Chartered Accountants, Jacobs Allen, in 2015 to develop a series of interactive digital ads to feature throughout the year on Archant's Suffolk based websites. 
Jacobs Allen wanted to emphasise the importance of tax returns and make it easy for prospective customers, with a message along the lines of 'don't chance it'. Investigating these ideas with interactivity, I suggested a slot machine which could be 'pulled' which was met favourably.  
The client was ecstatic as the advert is a fantastic way to interact with the brand and includes a clear CTA once you've 'gambled'. Jacobs Allen digital spend is ongoing and has continued to generate similar interactive designs around seasonal events, including the Rugby World Cup, Olympics and Pokemon Go. 
Jacobs Allen has since updated their website in the style of their digital adverts.